| | |
| --- | --- |
| Posted on June 24, 2019 at 4:20 PM | |
I took a hiatus from blogging but have not taken a break from my high heels. To the contrary, I've been actively performing and choreographing in high heels ever since. From the social dance floors of hustle parties and competitions nationally and internationally to the concert stage performances such as Jacob's Pillow, Cape Dance Festival and The Martha Graham Theater, my heels have been gracing the floor of every venue it has entered. In fact, with the awareness I've been bringing to men dancing in high heels in partner social dance it has spurred much interest for me to teach both women and men how to dance in high heels and partner in high heels. I'm ecstatic for the wealth of encouragement and support from the dance community especially the hustle dance community about my mission of creating relationships and spaces in partner dancing that is fluid, inclusive and creative.
Most recently I just made history with my new dance partner, Kristine Bendul, as the first ever male/female dance couple to compete in a professional partner dance division both in high heels while swapping lead and follow...we won 1st place!!!!!!!! This was at the annual Disco America right outside of Philadelphia, PA this month.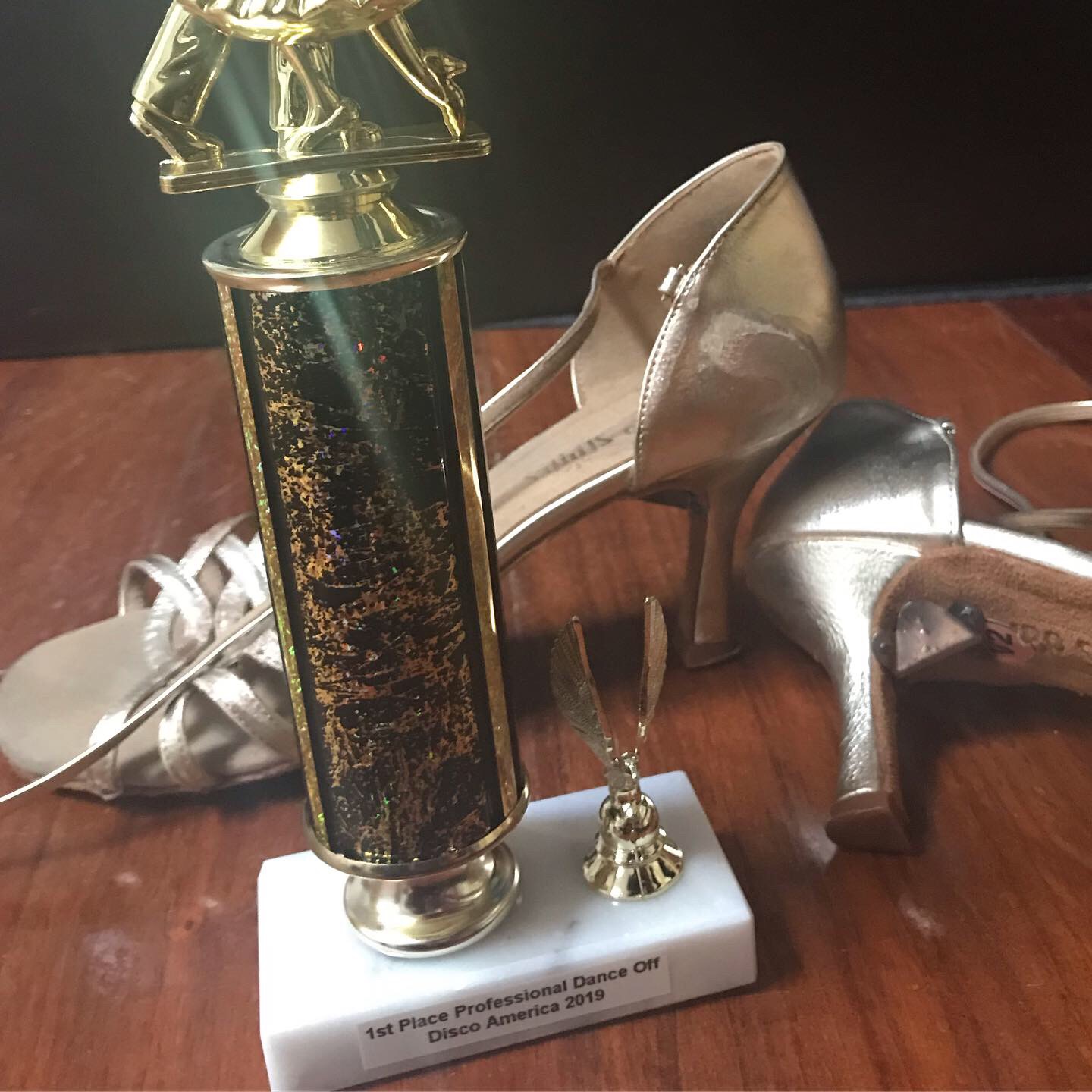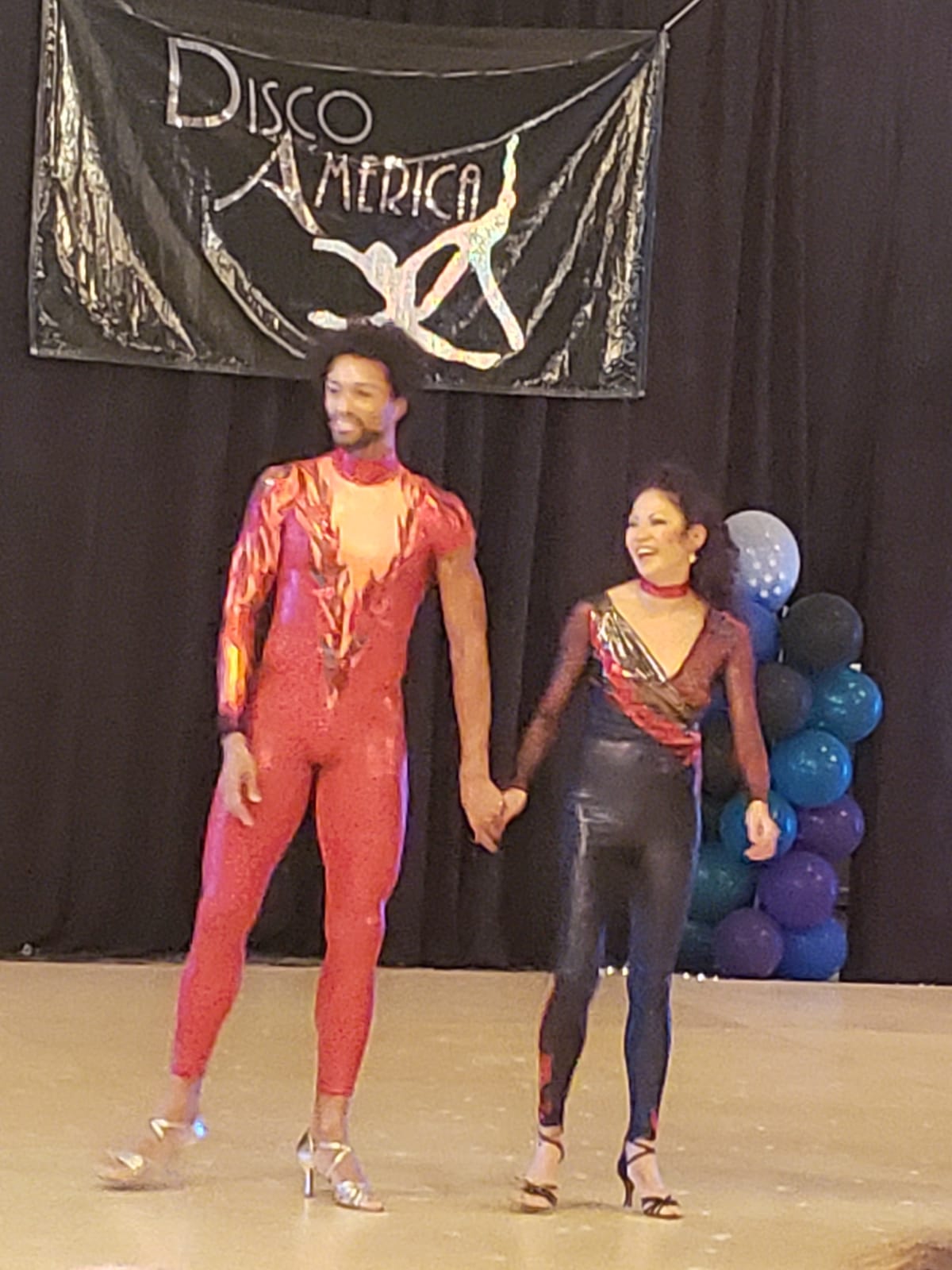 We got the incredible Anna-Alisa Belous to design and construct costumes for our new piece that expressed the retro disco aesthetic of bold, metallic colorful body suits with our own twist. Here is her sketch.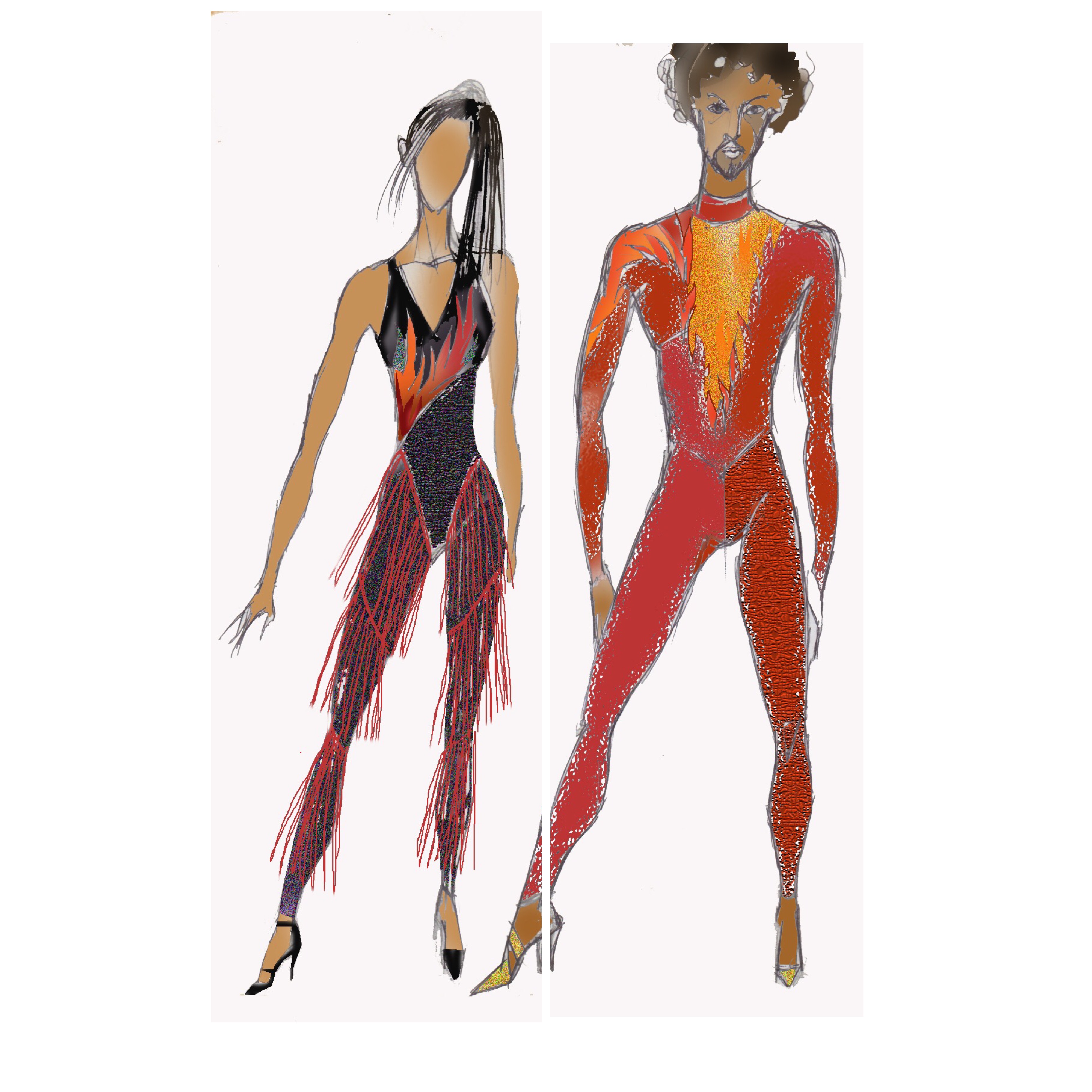 We were able to raise funds for our campaign through Go Fund Me to make our vision and goal come to life. Major major major thank you to all of you who donated to get us this far! I am beyond grateful. Our campaign is still up and we still need your contribution to reach our full goal. Check it out here: 




https://www.gofundme.com/manage/do-the-hustle




With all the hype of Kristine and I's historical win, I felt urged to write again and reach out to a broader community my experience, challenge and future goals of this project of pushing forward my new approach to partner dancing that is gender fluid and equal. For me it is more than just dance; it is life. Our experience in life as fully mature human beings requires us to lead and follow. Dance is a reflection of our human experience and therefore should reflect this reality, in my opinion. Therefore, partner dance too should ebb and flow through both roles of lead and follow between men and women; not being stuck in just one role, one side, one perspective. Staring July 31st I will be teaching a regular Hustle dance class (open to all levels) at Gibney Dance Center every Wednesday from 8pm-9:30pm. I look forward to sharing this philosophy with all of you interested and open to explore. See you there!

Categories: None

0

/