| | |
| --- | --- |
| Posted on June 30, 2019 at 7:10 PM | |
Reflecting on this day, 50th anniversary of the Stonewall uprising that paved the way for the gay rights movements, I can't help but to think back on how it all began. Recently watching the documentary, "The Life and Death of Marsha P. Johnson" and "Stonewall Uprising: PBS American Experience" brought tears to my eyes as I cringed to the societal oppression that systematically discriminated and tortured the LGBTQ community. The amount of propoganda spread about homosexuality as a "mental illness" and the amount of efforts place to "treat and cure the disease" is disgusting. It's no wonder fear pervaded the minds of people in relationship to the topic of homosexuality, queerness, lesbianism, transgender, etc. for both those who identified as such not knowing how to be open about it nor accepting of it for themselves; in turn, those who did not identify as such and not knowing how to begin understanding. A culture of oppression was created around persecuting the LGBTQ community before 1969 and finally that same year that culture began to change. I think of all the people who died just to be able to walk the streets openly whether, gay, lesbian, bi, trans, queer or whatever you identified as. It is so important for us, especially the new generation, not to forget our history and those who fought for the rights we have today that we exercise freely, at least in this part of the world. As I celebrate pride today I don't just celebrate by partying alone... I party, dance, sing, shout in veneration of those leaders of the uprising movement for gay rights that allows me to be able to legally party at a gay club or any club as myself openly or just be myself anywhere. Tonight as I strut my stuff down the public streets of NYC I tread the pavement with the strength, vitality, and life force of all LGBTQ ancestors behind me spreading nothing but divine love for all people.
My T-shirt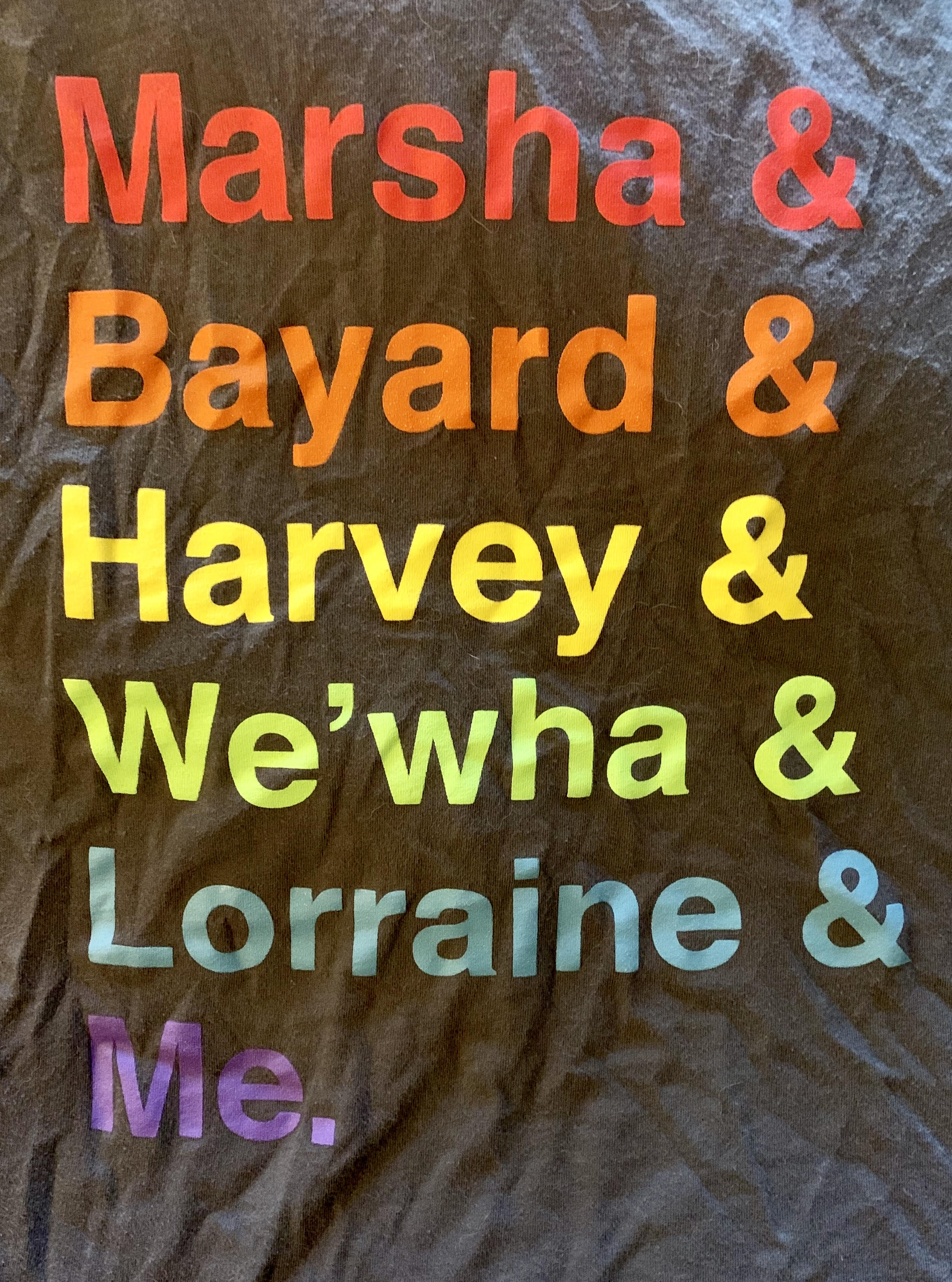 It is so important for there to be spaces where you can express yourself freely and with acceptance. I'd like to add I am beyond grateful who I am is celebrated each day and my personality is welcomed with open arms at The Shed where I am currently performing for a 6-week run in the new musical "Dragon Spring Phoenix Rise". To the Dragon Spring Phoenix Rise team and cast, thank you for making me feel proud to get on stage everyday to share the immense love I have for myself and for all people. Today's performance is dedicated to all those who get up each day with joy, confidence and courage to be, share, and express exactly who they are with the world.
Brian Rubiano and I at the Opening Night reception at The Shed NYC both in our high heels!!!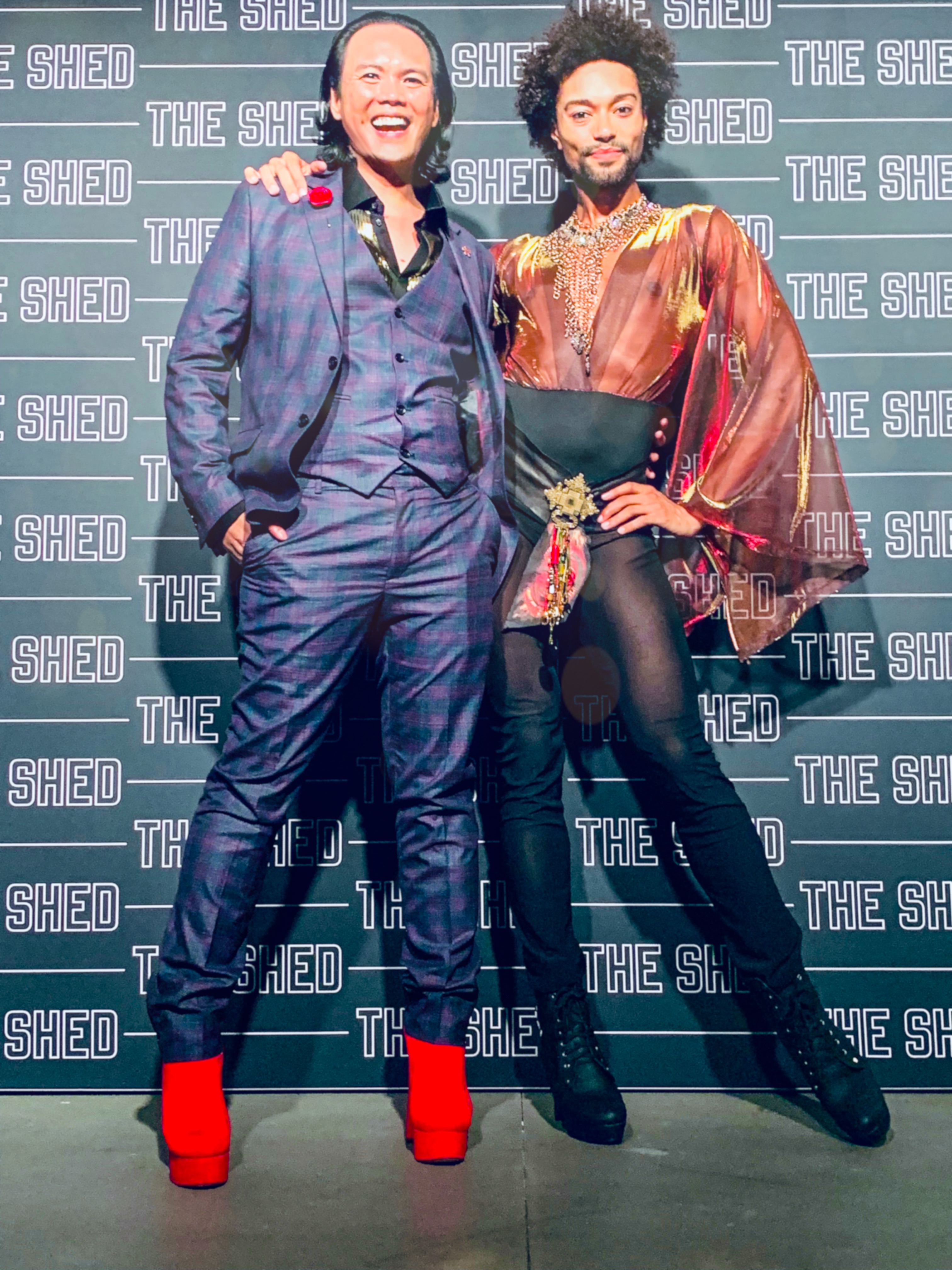 Me on stage rehearsing with my high heels in "Dragon Spring Phoenix Rise"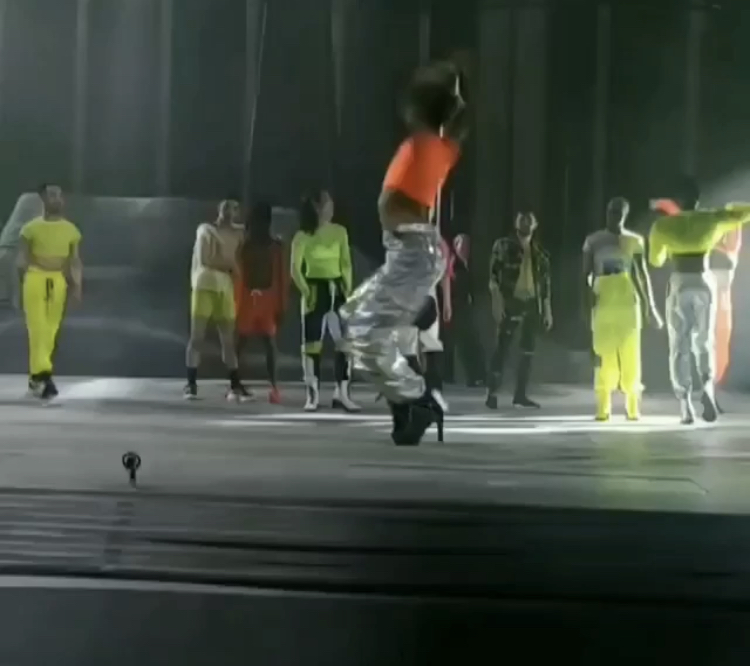 With other cast members Coral, Jacob, Marla and Xavier. I feel the love!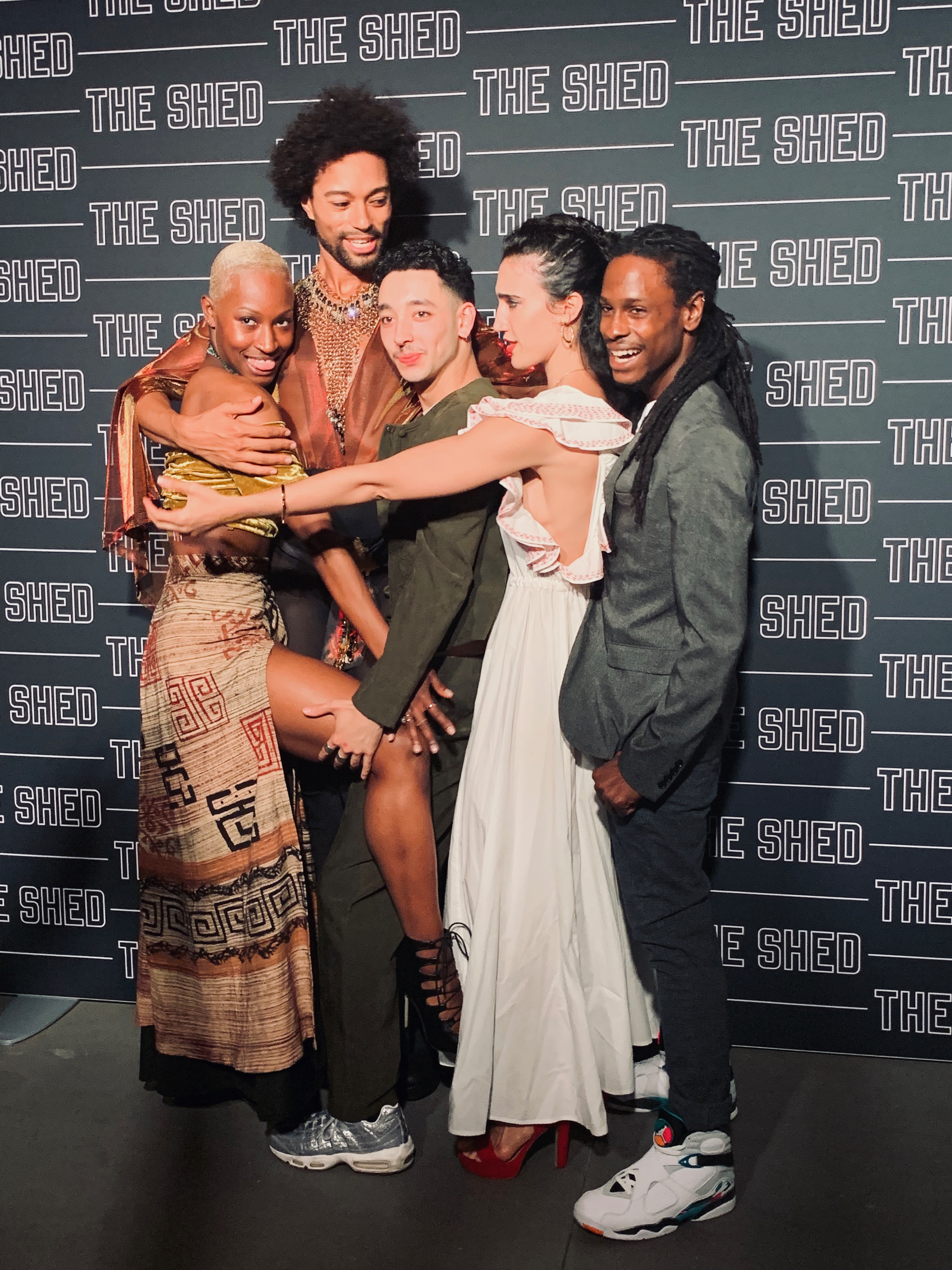 HAPPY PRIDE!!! with Elijah, Brett and Jacob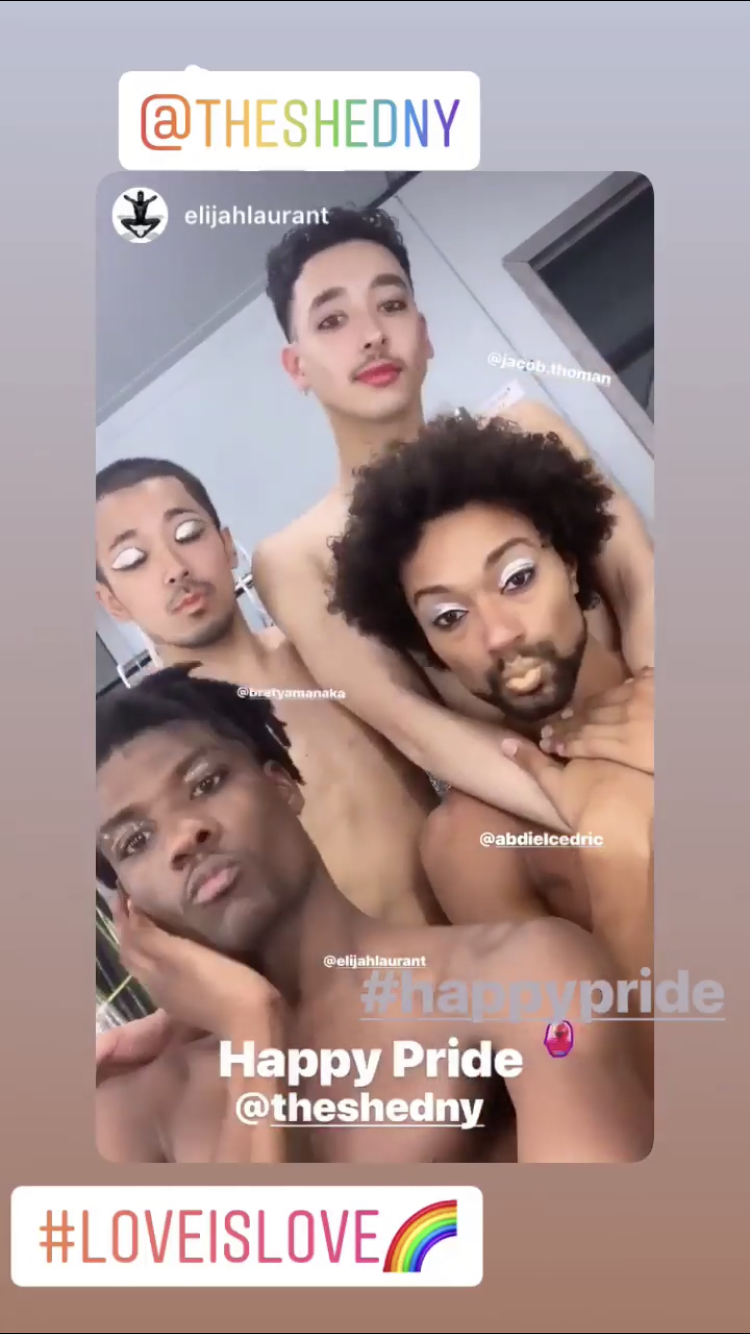 Categories: None

0

/